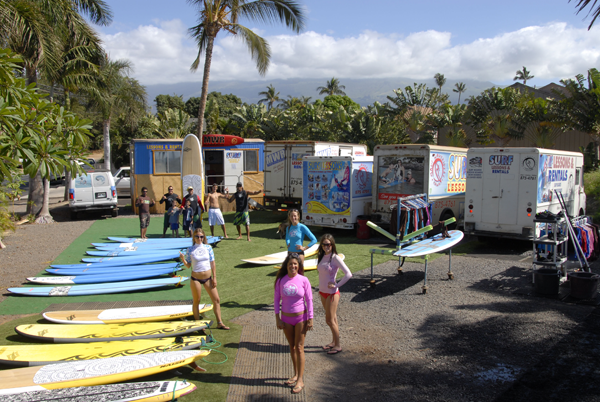 Maui Waveriders' Cancellation Policy:
Please notify Maui Waveriders immediately of any changes or cancellations to your reservation. Reservations not cancelled within 24 hours of the scheduled lesson time will be subject to payment. The credit card used to guarantee your reservation will be charged 50% of the total price.

To change or cancel a confirmed reservation and obtain a cancellation confirmation, please call us at 808-875-4761 or email us at surf@mauiwaveriders.com.

Should you be delayed due to travel you must inform us before 5pm local time the date before your lesson so your reservation is not considered a "no-show." The lesson will be rescheduled for another time or date, without fees. Should you cancel the lesson without rescheduling, a 50% charge of the total will occur.

An invalid credit card will cancel your reservation.